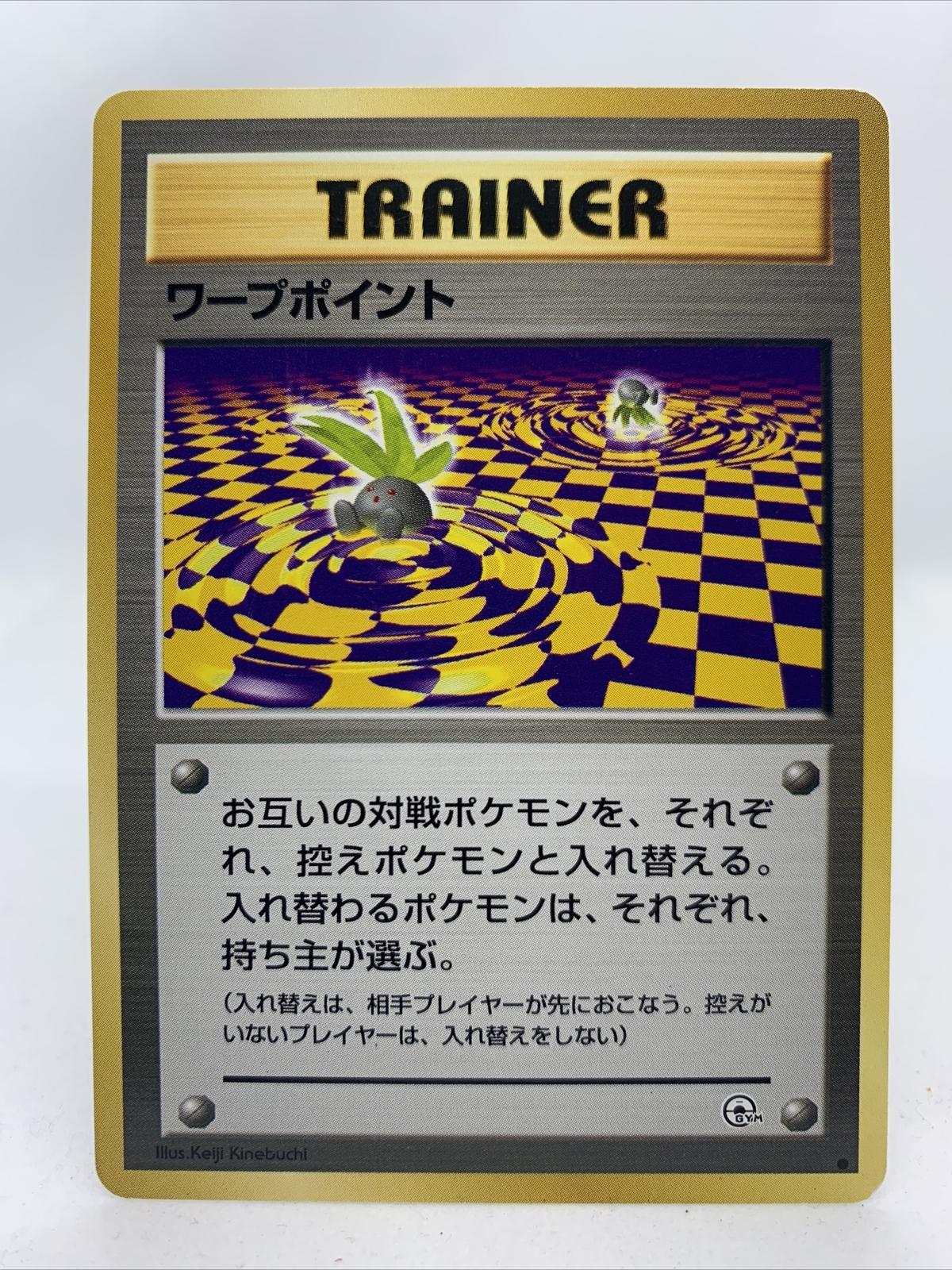 Price: 3.58 USD
Pokémon Card:
1996 Warp Point Pokemon Trainer Card Japanese Original MINT RARE
1996 Warp Point Pokemon Trainer Card Japanese Original MINT RARE. Condition is "New". Sent with Standard Parcel Delivery – Registered.
What a fantastic chance at official Pokémon History!
This Pokémon card is in amazing condition, just see the high resolution images to see for yourself, this is the exact card you will receive in exact condition listed and photographed or you will get your money back guaranteed. As always when purchasing cards online, please see images before buying to be sure you're happy with the card.
Along with this Official Pokémon card you will receive an authentic Pokémon gift, ranging from cards, toys, tazos and other cool merchandise from the past just as a thanks from Loot Freak for visiting my store.
This card will be protected in a premium card sleeve and then loaded into a premium top loader and sent with safe postage.
Yes i combine shipping to our international fans and customers! Customer satisfaction guaranteed, i accept returns global if for any reason the card has not met your expectations.
LOOT FREAK is in a huge sale right now, make sure you take advantage of it and save some money on these eBay deals!
Follow me on You
And remember –
Gotta Catch'em All!
LOOT FREAK
Just some of the rare promo, Holo, foil cards for sale right now are;
Fossil set
Skyridge
Neo genesis
Legendary collection
Neo discovery
Legendary
Tag Team GX EX
Movie promos
Vintage and retro promos and much much more!
Get in while the sale and stock lasts!
Follow me @Loot_Freak on
YouTube, Instagram & Twitch!