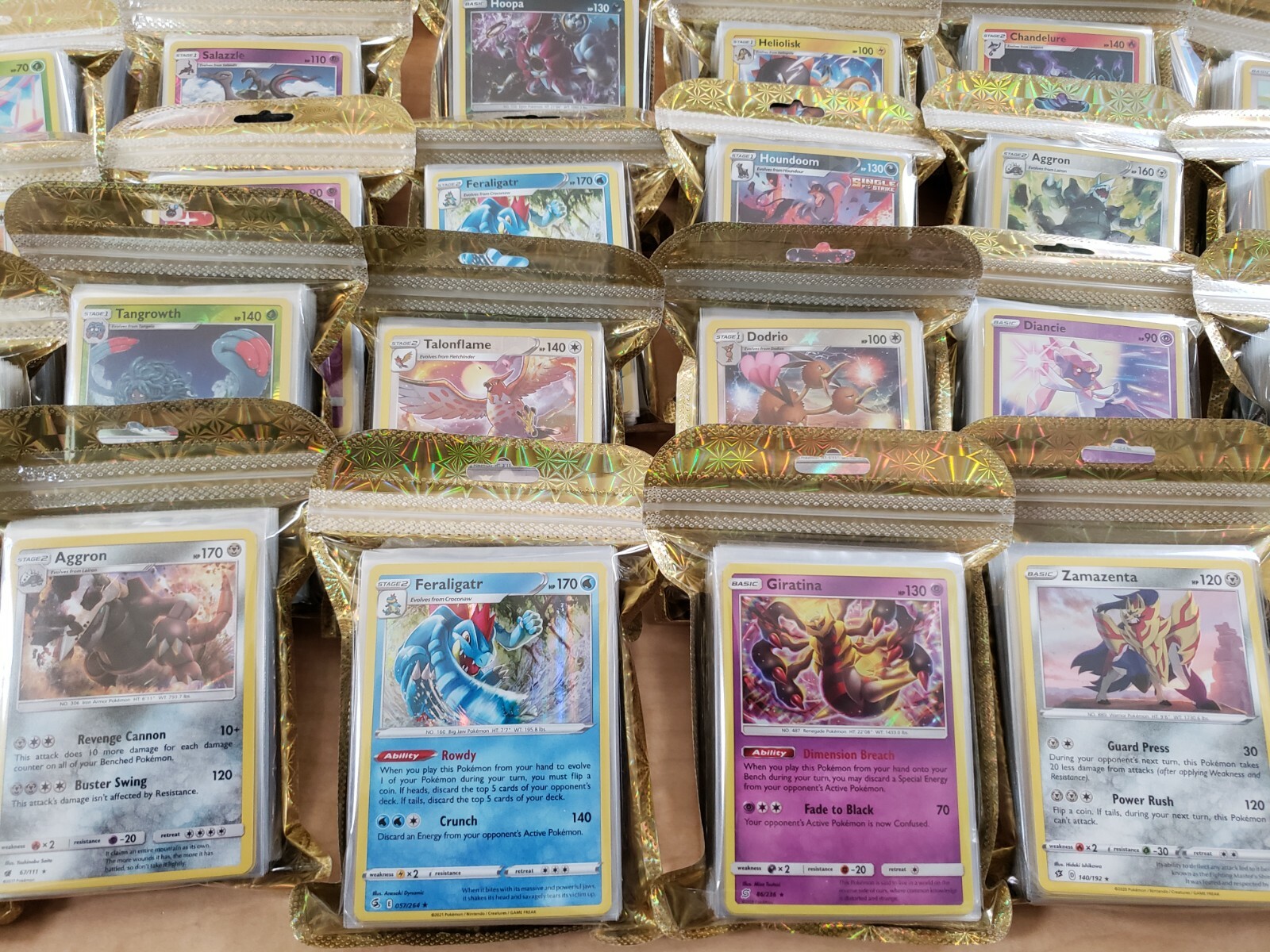 Price: 11.99 USD
Pokémon Card:
50 Pokemon Holo, Rev Holo, Rare Grab Bags Pack Fresh & Sleeved Complete Your Set
Welcome to The Dark Pokemon Center!  
Your source of Pokemon TCG Cards, TCG Related Products, Accessories, Custom Artwork & much more! We're always looking to strike a bargain so send us an offer & we'll talk to you soon!
Official Dark Pokemon Center 
Pokemon Holo, Reverse Holo & Rare Card Grab Bags
Packs of 50 
NO DUPLICATES!
CHEAP & EASY WAY 
TO COMPLETE YOUR SETS!
Condition: Pack Fresh Mint; All cards go from pack to sleeve
Product Details:
You will receive 50 Random Cards in each Grab Bag as seen in the photos. Each Grab Bag contains 50 Holo Rare, 50 Reverse Holo Rare/Uncommon/Common or 50 Standard Rare Official Pokemon TCG Cards, You Pick! 
All Cards are Pack Fresh Mint & individually sleeved using Ultra Pro Penny Sleeves. Card Sets vary from the XY, Sun & Moon and Sword & Shield Eras!
NO DUPLICATES!
NO
All cards will be safely packaged for shipping!
All Sales Ship Same Day via USPS with Tracking Services!