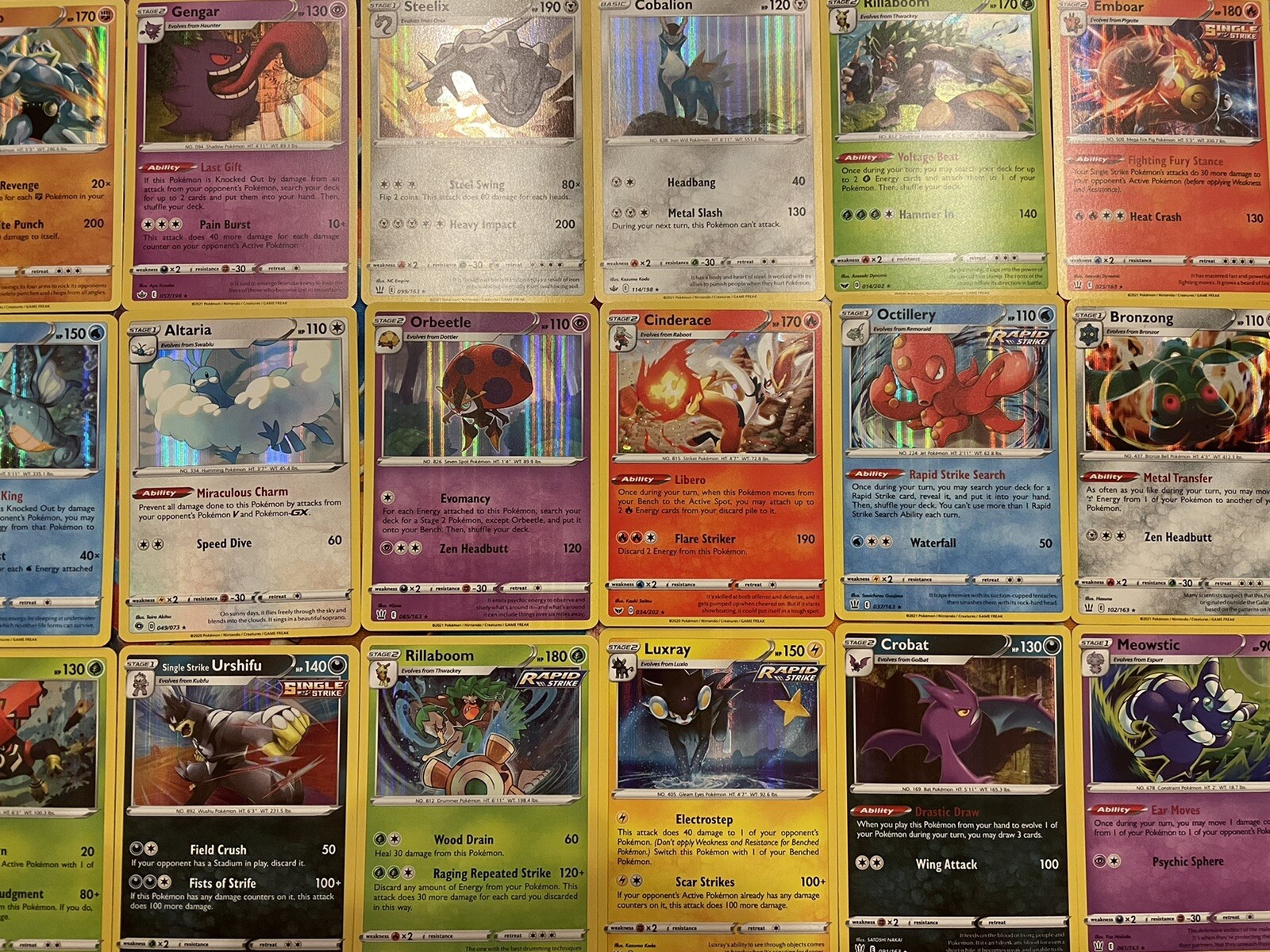 Price: 4.99 USD
Pokémon Card:
5x Pokemon Cards Lot All Holo Rare Pack Fresh No Duplicates No Trainers / Energy
You will receive:
5x Holo Rare Cards In Every Lot GUARANTEED
Why waste your money to get boring non-shiny cards? In this listing, all cards are holo rare cards, which feature a lot cooler Pokemon and look great in a collection!
They are 100% authentic and legal Pokemon cards.
All cards are in English, are pack fresh and they are all holo rare cards.
No energy cards, no trainers, no reverse holos – only the good stuff!
These make for great gifts.
The pictures are examples of what holo rare cards look like.
Buy with confidence. No matter how many lots you purchase, you will never receive a duplicate copy of any card.
I'm a collector myself and I understand the importance of getting exactly the item I order. I examine all cards I handle carefully and do my best to add only the best cards to your collection.
Check out my best-selling lot of 3 ultra rare cards.
All cards are sent in sleeves and all orders are sent with rigid card savers inside team bags / toploaders.
I will NEVER use tape on the card saver.
You will NEVER have to spend 5 minutes to undo the tape.
You will NEVER be left with an unusable card saver.
My unboxing experience is second only to Apple, and I do my best so
You will ALWAYS have a pleasant experience.
I will ship ALL orders within 1 BUSINESS DAY.
I will ship most orders placed before 12 pm Pacific the same day.
ALL orders come with tracking.
If you have any questions or problems, please contact me. I will always work with you to solve it.