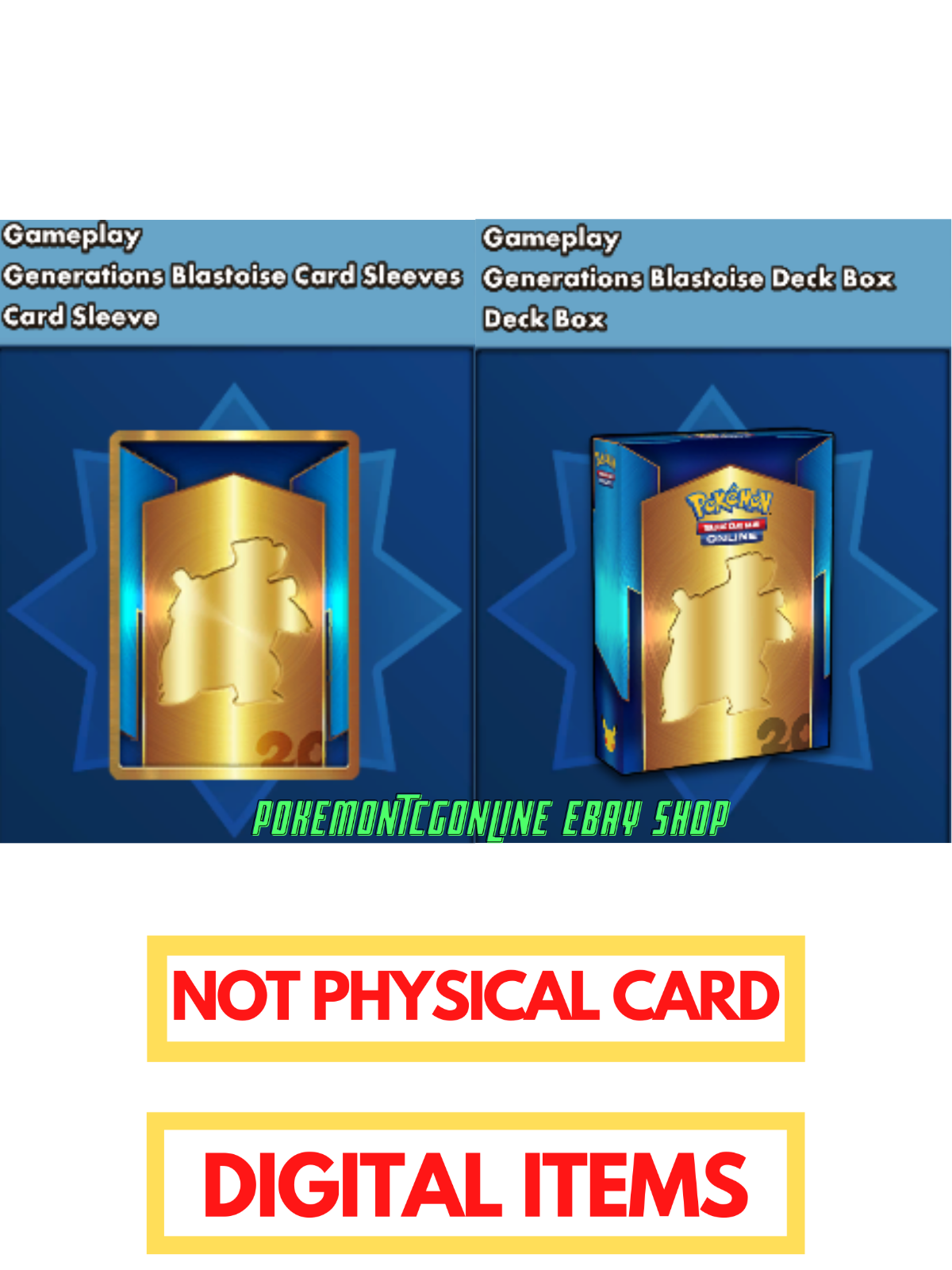 Price: 3.91 USD
Pokémon Card:
Generations Blastoise Card Sleeves & Deck Box Pokemon TCG Online (ptcgo in Game)
Please provide me with your in-game name in the Pokemon Trading Card Game Online and I will deliver this card to you within 24 hours. Please note that this is a DIGITAL Card, and not a physical card. 
Ensure you have a worthless card marked for trade so that I can send you a friend request, and then send you the item.
Also, if you are looking for other Pokemon TCG Online cards, feel free to let me know and I can get them for you, and sell them to you.