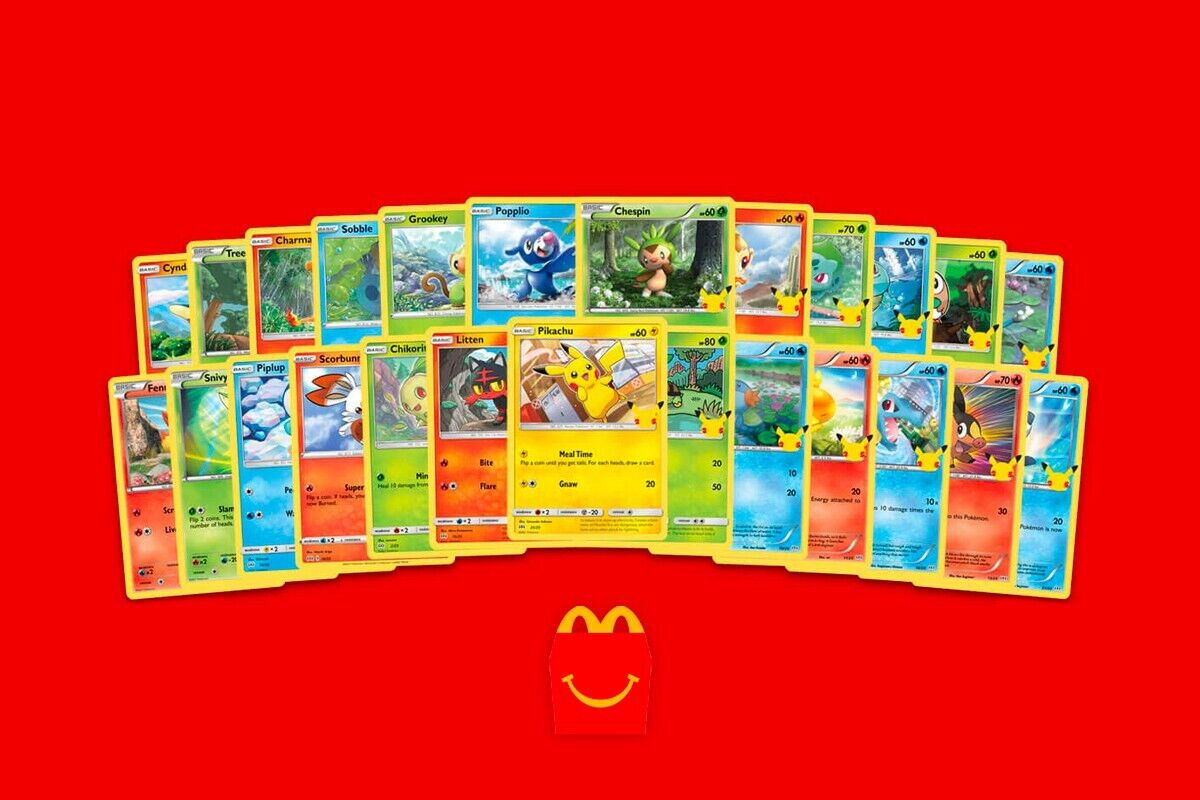 Price: 29.95 USD
Pokémon Card:
McDonalds Pokemon 25th Anniversary – Choose your card! All Cards Available!
McDonalds Pokémon 25th Anniversary Singles
Use the drop-down menu above to choose your cards! I have all starters available in holo and non-holo rarity so buy whatever cards you need to complete your collection! These cards make for an excellent collector's item and they are sure to go up in value which also makes them a great investment. Choose from any of the starters from the video games including: Squirtle, Bulbasaur, Charmander and of course Pikachu !
Card Condition:
All cards will be in Near Mint condition. They were pulled fresh from the McDonalds packs and have never been owned by anyone else!
Shipping:
All orders will be shipped with tracking within 24 hours of completed purchase. Every card will be placed in its own sleeve and be shipped in a hard plastic top loader to keep it secure while in transit.
If you have any questions or concerns with your order, please message me and we can work out a solution.
Thanks for looking!
Be sure to check out my store for other cool Pokémon cards!