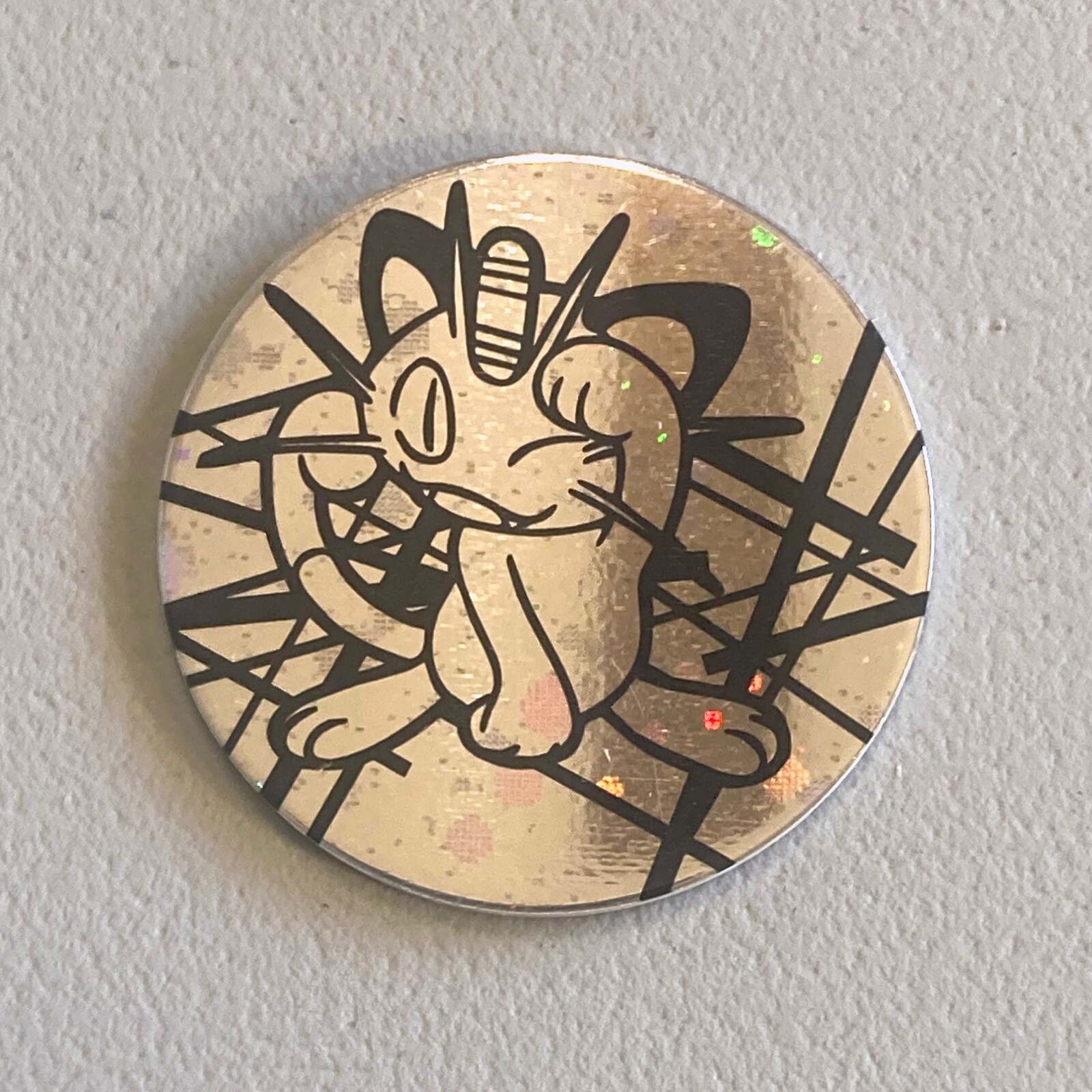 Price: 9.45 USD
Pokémon Card:
Meowth Pokemon HOLO Foil Coin – 2000 WIZARDS of the COAST – NINTENDO
Thanks for visiting The Pokemon Stop! 
I specialize in selling bundled character lots and helping people build sets of specific generations. 
All bundles will be in at least lightly played (LP) condition without creases. Bundles feature stock photos, and these listings are for people that simply want a bundle of non-specific character cards for a gift, or to start an epic character collection for cheap while scoring an obscure card or two at a good price.
I don't really customize bundles with a lot of specificity, but if you buy a character bundle and see another character available that you also like, you can ask me to include some of them, or I might possibly have other unlisted characters available, but usually not enough to make a complete character bundle.
Cards shipped with eBay Standard Envelope will be backed with thin cardboard and come in card saver or top loader.  Inexpensive character bundles will come grouped in a binder page with cardboard backing or in a stay flat.
All singles will be shipped with a sleeve and top loader.
Bundles of vintage cards come in a team bag and ship first class with a bubble mailer and cardboard backing if appropriate.
Condition Key:
Mint
(M) – Blemish free from my amateur perspective, might possibly be grade-worthy.
Near Mint
(NM) – Virtually blemish free, might have whitening on an edge or corner, but should be unscathed for the most part.
Light Play
(LP) – Free from creases, might have a few areas of whitening or even a couple thin lines or faint scuffs.
Moderate Play
(MP) – Might have a wrinkle or two on the foil, but not more than a quarter inch. Card might have slight fading or discoloration or an area of some moisture damage, but the card is still in tact and not heavily played.  A lot of the vintage cards will fall between LP and MP.
Heavy Play
(HP) – Has deep lines and scuffs, part of the paint chipped, but card is still in tact.
Damaged
(Dmg) – Anything worse than HP.
Return shipping is free and I have a no questions asked return policy.  Just click on the return button for whatever reason you don't want the item.  Why would anyone force you to keep what you don't like?