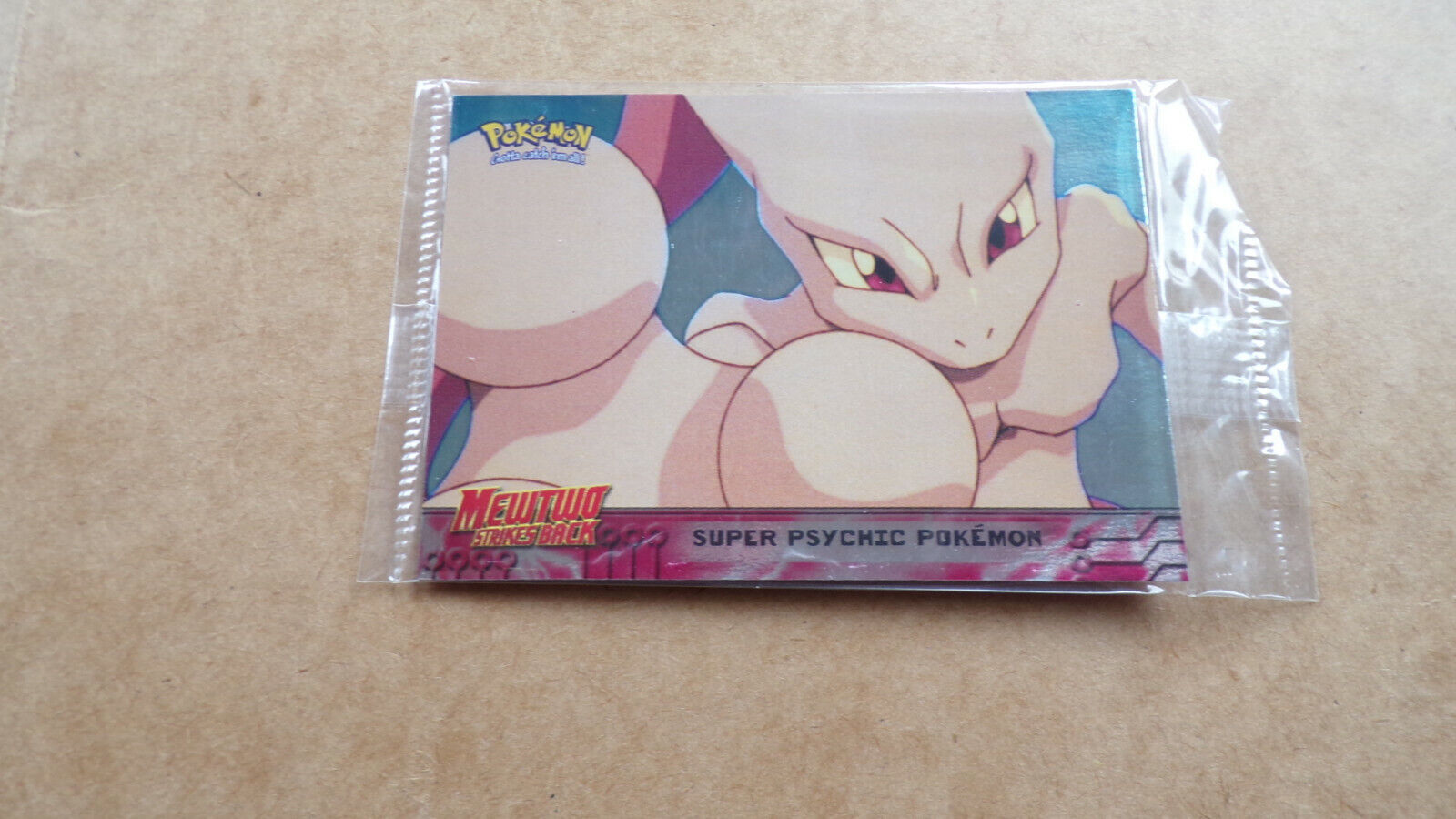 Price: 23.95 USD
Pokémon Card:
New Sealed Topps Pokemon Promo Mewtwo – Card Number 0
Gotta catch 'em all!
NEW!
Factory sealed!
Mewtwo from 1999!
Item: Sealed Topps promo Mewtwo. Promo number 0 (zero). According to Bulbapedia, this card "…was only distributed at Blockbuster Video stores in 1999 with the rental of the movie Mewtwo Strikes Back".
Condition: This is a new card still sealed in its original packaging. The cellophane has no tears but one corner is dog-earred. The card appears undamaged.
What you get: The exact sealed pack shown in the pictures.
Payment: Please pay promptly. Multiple ways to pay are available through eBay. Choose the one that works for you.
SALES TAX: According to eBay, they are, as of January 2021, collecting sales tax for 43 different states and Puerto Rico. I do not know if your state is one of the 43 or what your sales tax rate would be. Please be prepared to have sales tax added to your purchase price.
Fast shipping. Orders typically ship the day after payment is received.
For protection during shipping, card will be shipped in a top loader or in cardboard.
Two shipping options:
First Class shipping in the US – $3.85. Bubble envelope with tracking.
Priority Mail shipping in the US – $8.85. Includes tracking and insurance.
Save on shipping. Shipping discount for winners of more than one of my auctions. To receive a shipping discount, you must put your cards in a cart and then use the Request Total From Seller link in order to receive an invoice with a revised shipping charge.
Check my other auctions for more Pokemon cards, Nintendo DSs, Gameboys, and DS and Gameboy games.
Buy from a reliable seller. Check my feedback.
SP