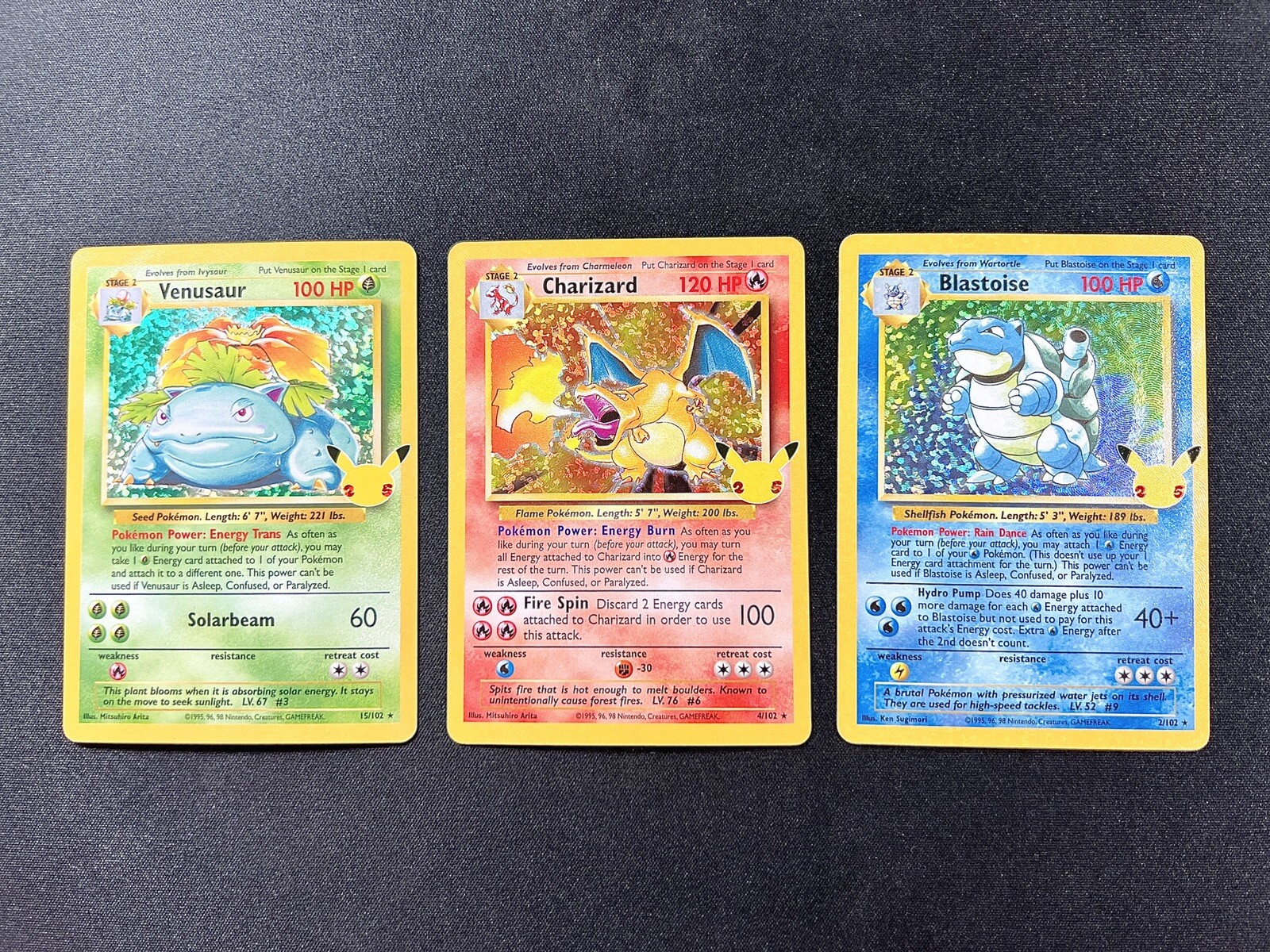 Price: 175.00 USD
Pokémon Card:
Pokemon 25th Celebrations Big 3 – Charizard Venusaur Blastoise
The iconic "Big 3" trio card set from the Pokémon 25th Anniversary Celebrations series:
Blastoise – card number 2/102 Holo
Charizard – card number 4/102 Holo
Venusaur – card number 15/102 Holo
The cards are in sleeves and toploaders (taken out for pictures only).
The holo really pop on these cards, and they are textured, very high quality cards.
All cards are in mint or near mint condition (unpacked and immediately put into sleeves and top loaders).
Please examine the pictures closely.
Great surface condition, great corners and edges.
The back of the Charizard card has a slight indent near one of the corners (see last pic), it came like this out of the pack. Not noticeable unless you shine a light at it.
It took me a few elite trainer boxes (ETB) to finally get these 3 cards.
Charizard, Venasaur, Blastiose holograms