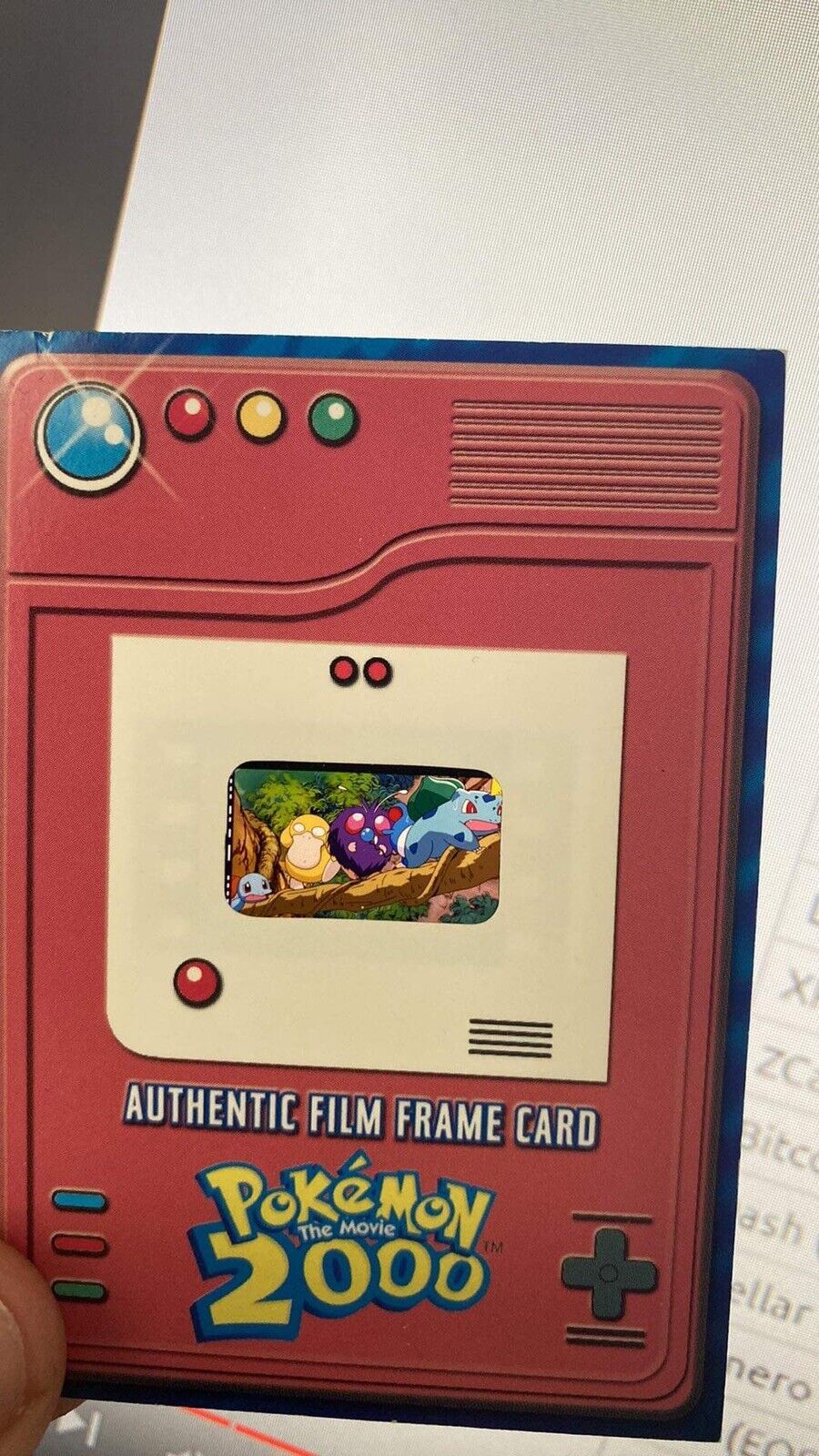 Price: 400.00 USD
Pokémon Card:
Pokemon Authentic Film Frame Card.
A great piece of nostalgia from one of the best – and original – Pokémon films. In this scene, we see the starters walking over a fallen tree bridge in their quest to defeating Mewtwo.
Card condition is great. Speculative PSA grade would be in the top 10% or grading with a possible PSA 10 or 9.