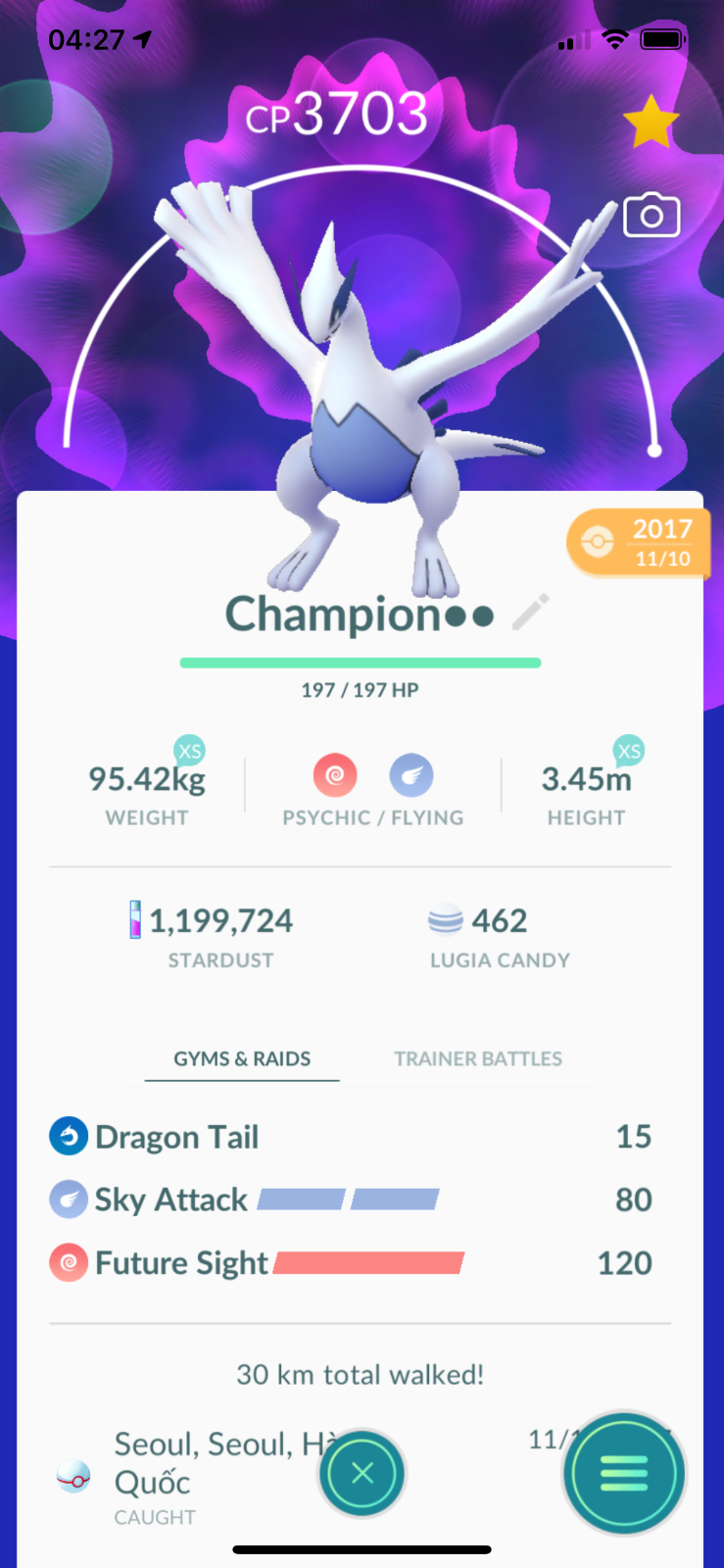 Price: 14.99 USD
Pokémon Card:
Pokemon Lugia L40 – Maxed CP – unlock 3 moveset – PvP Master – Trade
 Pokemon Lugia L40 – 2 Charged TM – Top2 PvP Master League
You have already registered Lugia
+ Can use special day trade
+ when you can trade pls let me know
Let me help you complete shiny pokedex
Visit my store. There are other items I think you will like it
Glad you were interested in this item and the store, Let me serve you.
Thank you!
Detailed instructions
Stardust for trade:
All trades will require Stardust, with massively reduced costs depending on your friendship level. An example in screenshots released by Niantic shows a 1,000,000 Stardust fee for a Special Trade, reduced to just 20.000 Stardust if the we are good Friends and you have registered shiny in your pokedex.
You can get coordinate with maps in your phone or google maps