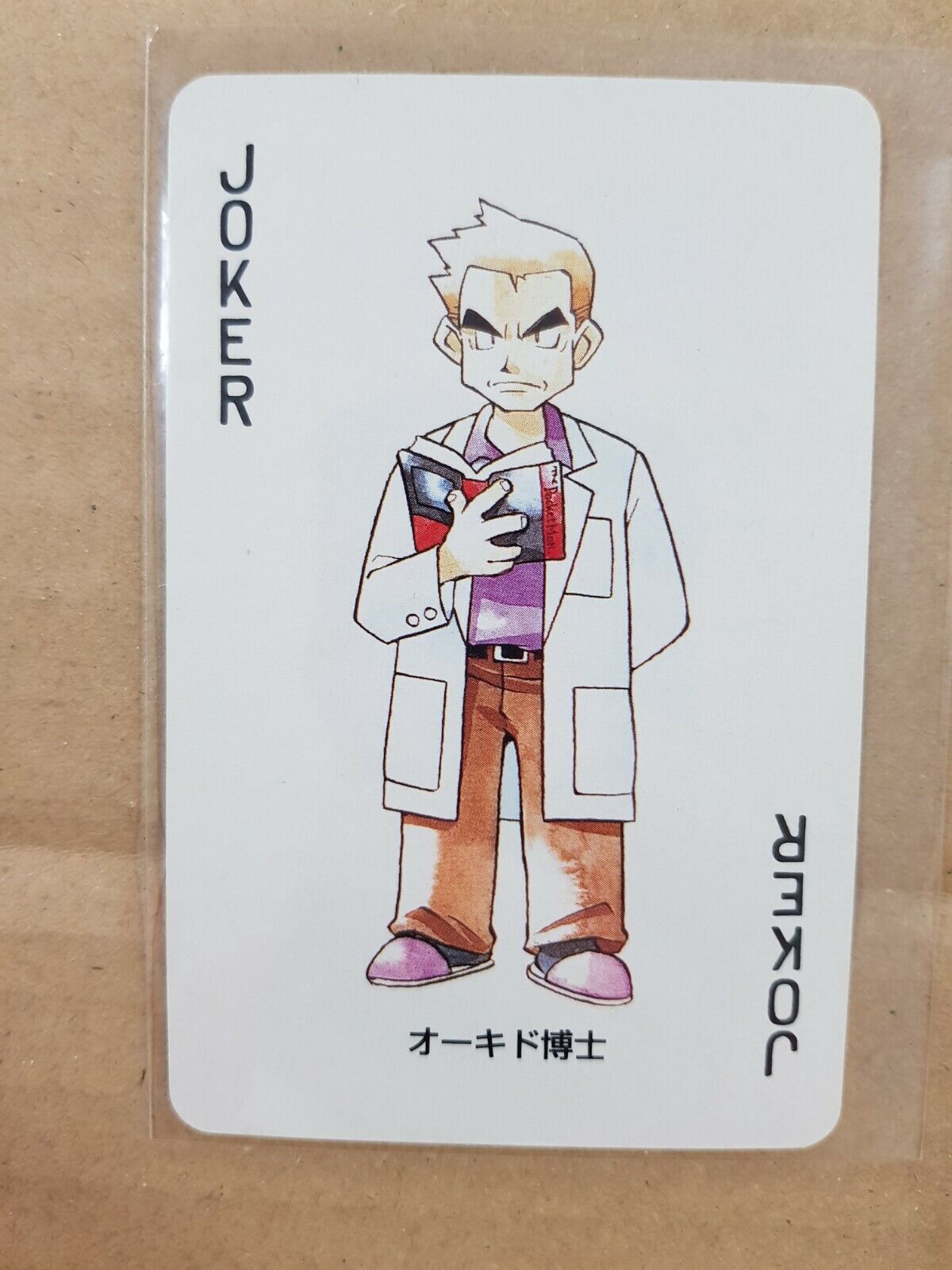 Price: 64.59 USD
Pokémon Card:
POKEMON Professor Oak Joker POKER CHARIZARD SET 1996
Pokemon Professor Oak Joker card from Poker Charizard set. Please refer to photos for condition and content. 
All local/international buyers, happy to consolidate other purchases from me and only charge you what it costs me to ship them all.