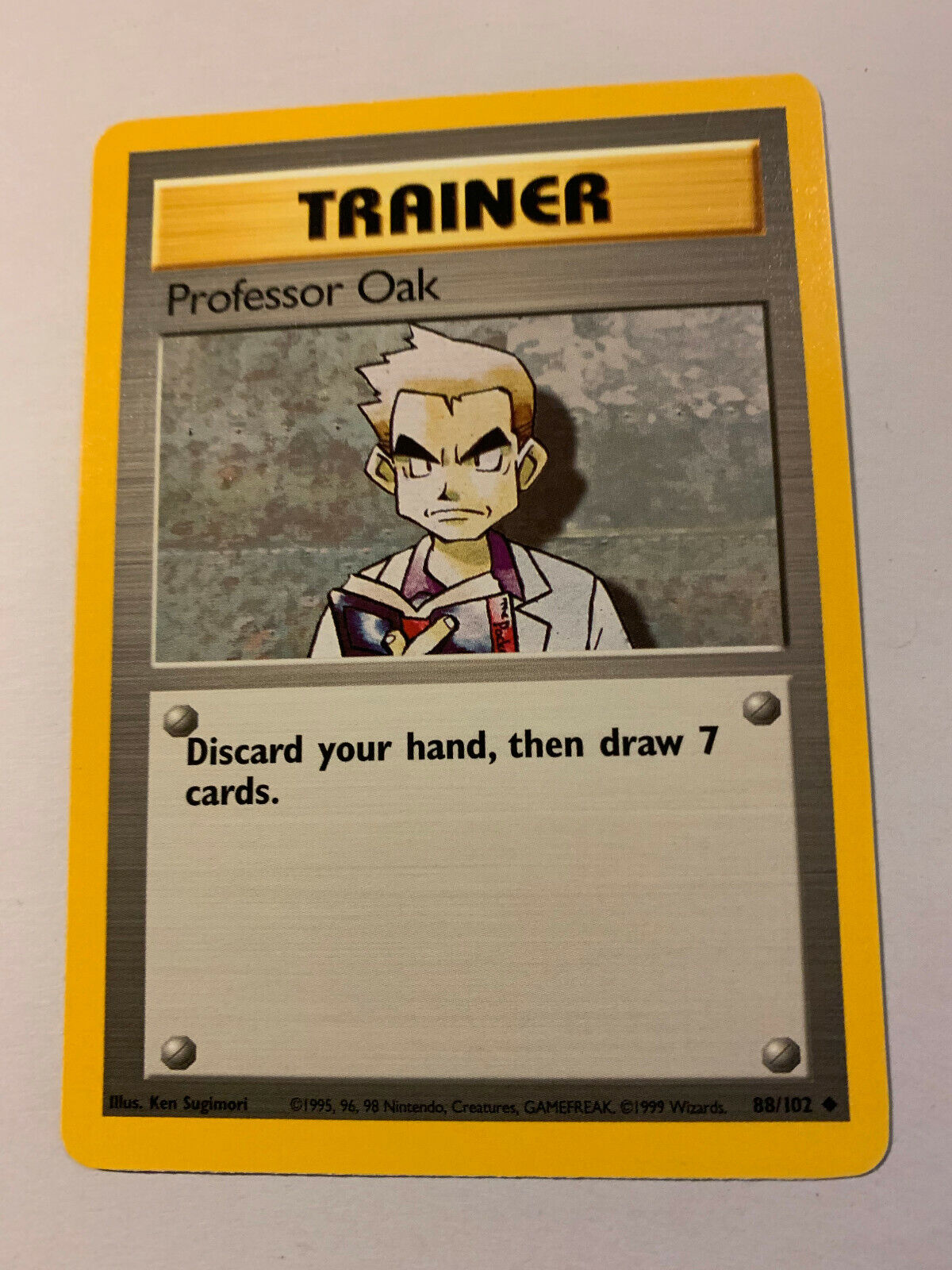 Price: 4.99 USD
Pokémon Card:
Pokemon Professor Oak Trainer Card 88/102,1999,Uncommon, Additional Ship FREE
Pokemon Professor Oak Trainer card, 88/102, Uncommon, 1999 Wizards.

I have hundreds of Pokemon, Pocket Monsters, Digimon, Sports and other cards that I have safely stored for years. I want to sell them but I am not an expert or a card grader. So what I am doing is showing many close up photos of the actual card being sold. I am trying to show all the edges and good views of front and back.  You can see for yourself the condition. As far as I can tell most of these cards are in mint or near mint condition, but judge for yourself. If I see some flaw I will mention it but the photos are your best reference.
Please feel free to contact me if you want to see more pictures or have a question.

These are good cards and I don't want them to be overlooked because I refuse to give them some arbitrary rating. I doubt if any of these cards have been played but I am listing them as "used" because they are previously owned, not necessarily used.

I will ship within the US by First Class package with tracking.
The card will be mailed protected with cardboard.
If you purchase more than one game card from me the additional cards will ship free.
If you buy and pay the shipping on any larger item from me, any game cards you buy from me will be included in the package for no additional shipping charge beyond the shipping on the larger item.

For ANY shipping discounts you must let me send a combined invoice BEFORE you pay.