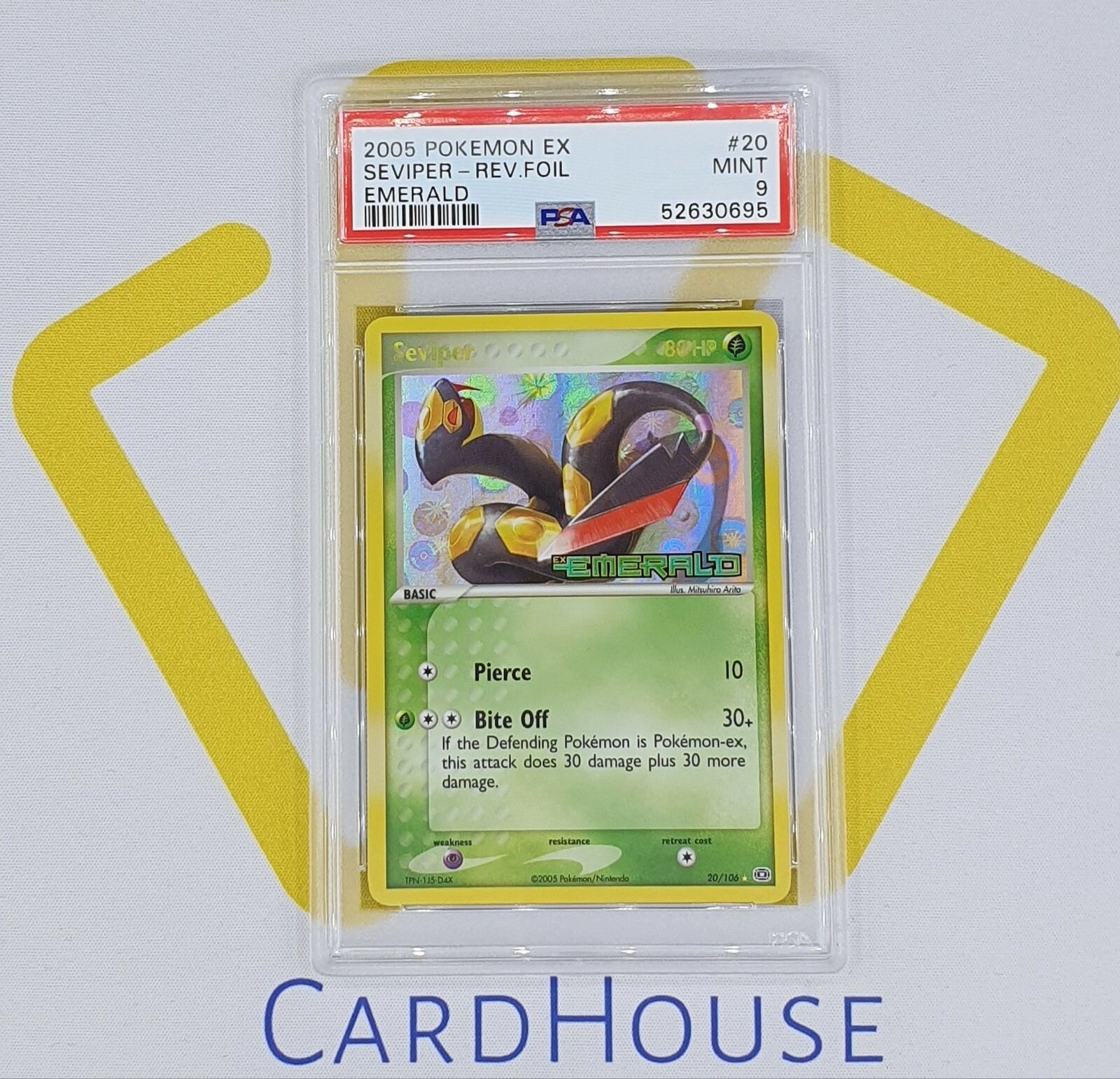 Price: 179.99 USD
Pokémon Card:
PSA 9 MINT Seviper Ex Emerald Ex Era Pokemon Holo
You are looking at a listing for the following card(s)
As pictured and titled
It is possible a stock image is used when there is more than one item in stock at the time of creating/adjusting this listing.
In that case: 
Graded cards will be sold with the same grade, same set and same variant.
Other items will be sold with the information similar as in the title. 
I.e. sealed, opened, complete, etc.
The condition of ungraded items will not be specified. Buyer is responsible for making his own decisions based on the information in the listing and title (+ pictures)
If you have questions, feel free to contact me and I will get back to you as soon as possible.
This is the official business account of CardHouse EU
For inquiries, please contact through the eBay-messaging tool